DuPont™ Rainvent™ Battens
DuPont™ RainVent™ Battens are installed over DuPont™ Tyvek® weather barrier. Polypropylene construction makes the battens more durable and less susceptible to water damage than wood furring strips. The ventilated air space created between exterior cladding and wall sheathing allows air circulation vertically and horizontally, to help ventilate the air space to enhance drying and form a capillary break from sheathing.
Additional Information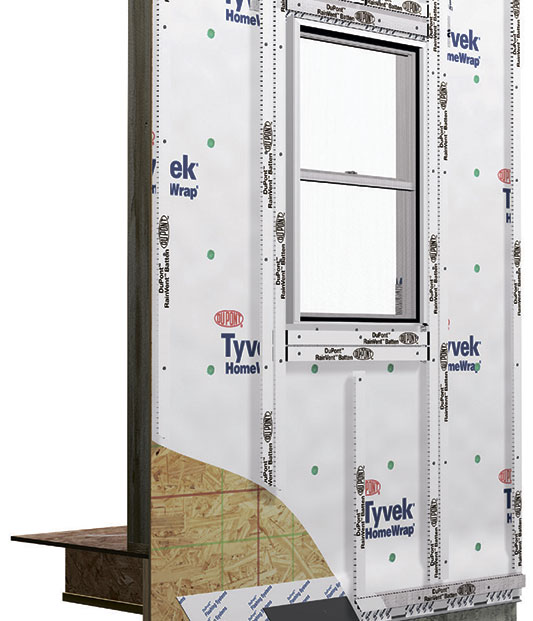 DuPont™ Tyvek® DrainVent™
DuPont™ Tyvek® DrainVent™ is a unique drainage mat that features a honeycomb design so that it lays flat for superior cladding support. Its filter fabric eliminates stucco and mortar infiltration and promotes drainage and ventilation. When used with DuPont™ Tyvek® weather barriers you reduce installation and ownership risk through the Tyvek® Weatherization System Warranty. Recommended for stucco, stone, brick, fiber cement, and wood siding.
Additional Information