WPL believes in a proactive approach to sales and marketing, which allows us to cultivate long lasting, mutually beneficial relationships with our customers. Everyone at WPL is responsible for creating opportunities through training our business partners.
>> To sign up for a training session click on the link.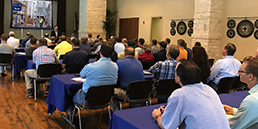 Contractor Training Events
We train the contractors, installers, and builders who use and install our products. We will work with you to set up a training event, and we'll also provide marketing support with flyers, posters, and email outreach. Let us know how we can help!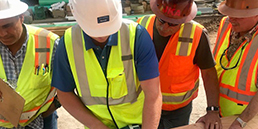 Product Installation Training
Proper installation is the key to the effectiveness of any product. WPL is a resource for you for installation training on many of the products we sell. We can conduct this training at the job site or at your place of business, based on your preference.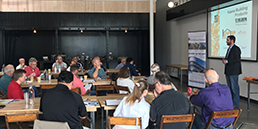 Product Knowledge Training
We can provide in-depth training for any of the products we supply to your sales or design staff and your customers. We believe that providing education to the industry and establishing expertise in the products we represent are both critical to our role as a premier distributor.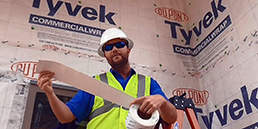 Tyvek® Certified Installer Training
Become a DuPont™ Tyvek® Certified Installer. This also gives your company access to ongoing marketing and business support from DuPont and the DuPont™ Building Envelope Network.

To sign up for Certification or a refresher course please complete the form at the link.