Quality Products, Exceptional Service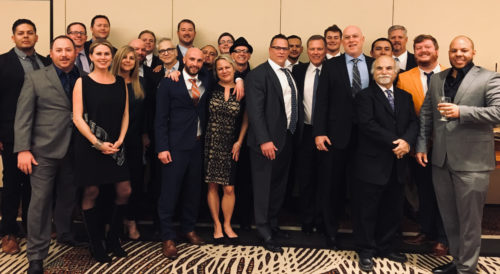 WPL, Celebrating 70th Year as Family-Owned Business
Aug, 2019
Weatherization Partners, Ltd., (WPL), the distributor of specialty exterior building materials like DuPont™ Tyvek®, is celebrating its 70th year as a family-owned business.
With the encouragement of friends in the East Texas lumber industry, Aubrey Faulkner created a business in Lubbock, TX, in August of 1949 to distribute building supplies. Originally called Frontier Wholesale, Aubrey began with a warehouse and a truck fleet to distribute doors, windows, molding, hardware, millwork, and plywood to lumberyards across West Texas and Eastern New Mexico.
Beginning in 1968, the company was led by Aubrey's son, Aubrey Jr., who brought in Marvin Windows in 1974.The success of this agreement led to a Dallas sales office and onto a distributor agreement with DuPont in the late seventies to distribute what was then a little-known product called DuPont™ Tyvek®. By 2000, Marvin Windows distribution was sold to BMC and Weatherization Partners began to focus on the DuPont™ Tyvek®weatherization system.
After selling off Marvin Windows, Aubrey's son David Faulkner took over the company. David attributes the company's growth and success to maintaining a single-line focus with DuPont™ Tyvek®. "Most building distributors are multi-line. They carry hundreds of different products and their sales team must know about every product they carry.  WPL carries a short product line, which allows us to be extremely knowledgeable on every part of the building enclosure that integrates with DuPont™ Tyvek®. This enables our team to sell a solutions approach to weather protection that reduces variation of installation."
Today, WPL operates from its distribution center in Dallas and covers twelve states. This year the company won the National Distributor of the Year Award by DuPont for its outstanding service, demand creation, and market growth.