Quality Products, Exceptional Service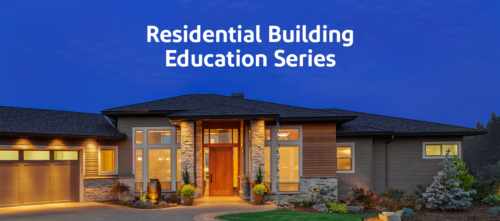 Improve building enclosure energy efficiency and durability
May, 2020
Best Practice Designs and Construction Methods for Multifamily & Commercial Building Enclosures
Date: June 1, 2020, 2:00 – 3:30 PM (EST)
CEU Credits: 1 LU | HSWJoin presenter Steve Easley, a leading building science consultant, as he presents a free webinar for builders and architects in which he explains how an efficient building enclosure is the most cost-effective way to reduce energy use and achieve zero net energy buildings. In recent years "green buildings" have been criticized because their energy performance and durability have not lived up to expectations of owners. This webinar will focus on the performance characteristics of new building enclosure approaches and technologies to create enclosures that manage thermal and moisture loads to ensure building durability as well as energy efficiency.Emphasis will be placed on matching the best insulation/air and water barrier system to the type of structure. Real world examples will help demonstrate how insulation works – and sort fact from fiction regarding building durability. Steve will discuss the relationships between air barriers, moisture vapor transmission, condensation, material permeability, and insulation selection to help you select the best insulation system for a given application, and write better specifications regarding insulation, installation and air barriers. You'll earn 1 LU | HSW credit at this FREE webinar. This is a LIVE Event – no recording will made available. .

Attending this webinar can help you:
Recognize how to improve building enclosure energy efficiency and durability without creating moisture related problems.
Apply information on choosing insulation technologies, installing building envelope products for maximum benefit, and minimizing thermal bridging.
Select the best fenestration technologies for a given climate. Understand how to integrate exterior insulation, with weather resistive barriers, building wraps, flashings and rain screens.
Identify current air tightness strategies, standards and testing protocols to ensure an effective air barrier system.
Meet Steve Easley
Steve Easley has specialized in solving building science related problems and educating building industry professionals for more than 30 years. His work focuses on increasing quality of construction, sustainability, performance, code compliance and reducing costly mistakes that lead to construction defects and poor performance.